Commercial Roof Drains
703-392-9922
Zurn's complete package of commercial roof drains and rough plumbing products drive efficiencies while reducing labor throughout the construction process. Our products are easy to install and durable for the long haul.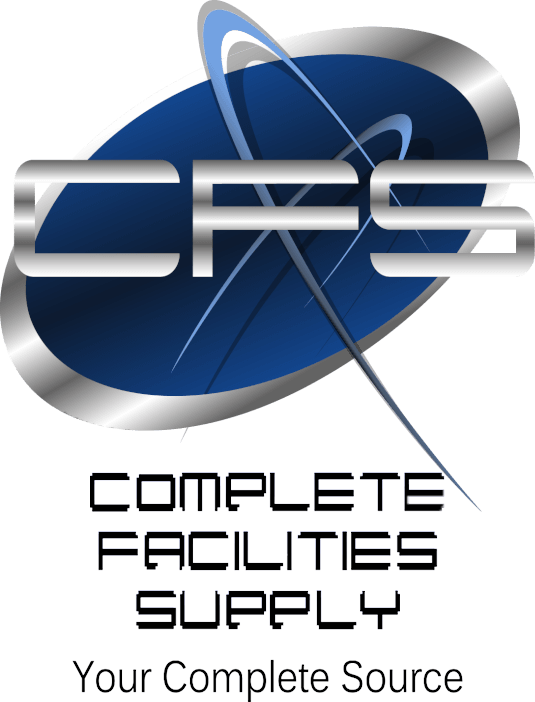 703-392-9922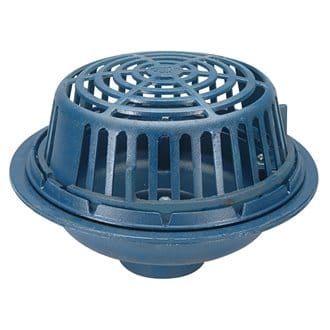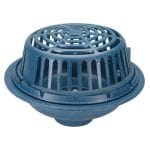 Primary Roof Drains
You want to be IPC confident with your drain specification. Sure, you can calculate the flow rate, but that's still a guess, not a guarantee. We test drainage products in our certified state-of-the-art facility, so you have the data and assurance to back your next commercial drain project.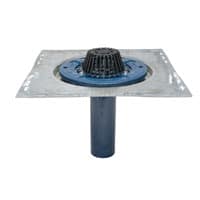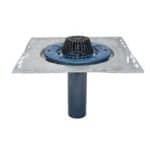 Siphonic Roof Drains
Siphonic drains with Dura-coated ductile iron drain body, membrane flashing clamp, and low silhouette poly-dome. Complete with vandal-proof secured, Dura-coated cast iron air-restricting baffle and grate, and Top-Set® deck plate.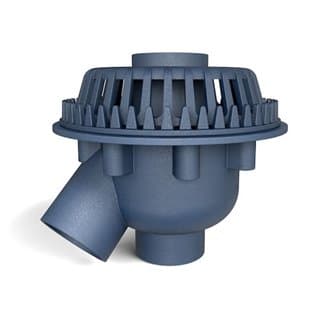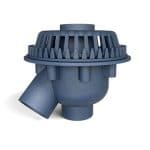 Dual Outlet Roof Drains
We've added Froet Drain® products to our advanced drainage offering for their value to contractors and building owners. The bi-functional roof drain takes on the jobs of a primary and secondary roof drain within one superior patented system.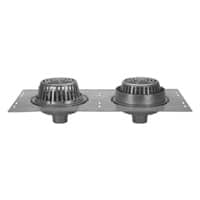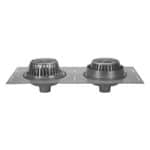 Combination-Primary-Overflow
Combination-Primary-Overflow roof drain and overflow drain, Dura-Coated cast iron bodies with combination membrane flashing clamp/gravel guards, double Top-Set® deck plate, and low silhouette cast iron domes.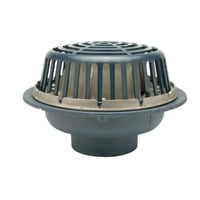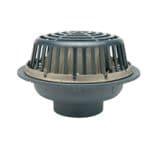 Control-Flo Roof Drains
The Zurn Z105 15″ diameter Control-Flo roof drain for dead-level roof construction has a Dura-Coated cast iron body. The Control-Flo weir is linear functioning with integral membrane flashing clamp/gravel guard and Poly-Dome.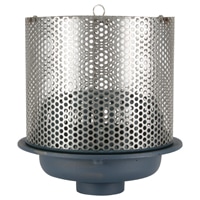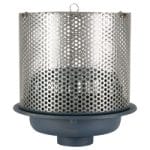 Green Roof Drains
Having proper drainage on a green roof is a critical aspect of the system. If the system is not able to drain properly it can negatively impact the vegetation due to the over-saturation of the soil. This added load has the potential to compromise the structural integrity of the roof. The roof drain must allow adequate flow through the drain at all times.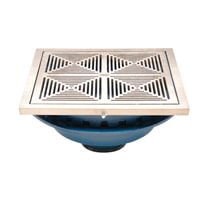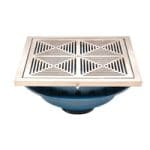 Promenade Deck
Zurn Specified Decorative Systems offer a sleek, stylish look to your swimming pool, resort, water park, and residential drainage applications. Systems are available from ¼" to 21" wide, with several grating options to meet your needs. Spec Dec systems are perfect for applications where drainage functionality compliments your surroundings.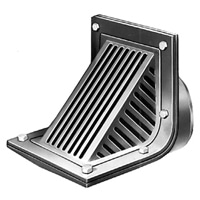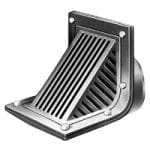 Scupper
Scupper is a drainage system for flat roofs that can't rely on sloping to naturally move water through a gutter system. Scuppers are essentially small devices that work by giving the water a mechanism through which it can escape the roof without passing through the interior of the building.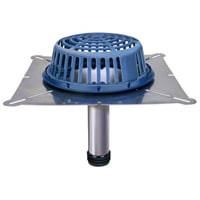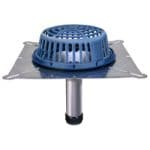 Replacement Roof Drain
The Zurn RD2150 replacement roof drain is for renovation roof applications where existing roof drain bodies cannot be utilized. Penetrating the old roof drain body, bonding securely to the inside of the drain pipe. Furnished with a stainless steel body and neoprene gasket, a Dura-Coated cast iron clamp collar, and a dome with stainless steel hardware.
Give us a call today at 703-392-9922 or stop by our warehouse to see our selection.
With product systems designed to work better together, Zurn simplifies commercial drains through our breadth of high-quality, low-maintenance products.
For more than a century, Zurn Engineered Water Solutions™ has established itself as an innovator and leading manufacturer of highly engineered water product solutions. Zurn's innovative value-added designs are focused on the end-user and installer to provide ease of installation and low life cycle costs. We have a long-standing history of serving the customer while remaining focused on continuous improvements to provide sustainable value and satisfaction in every installation throughout the water demand chain. When you buy commercial drains, you get one reliable recognized manufacturer capable of supplying your entire installation, from rough-in product behind the wall, to finish trim product and fixture systems

Address
8801 Virginia Meadows Drive
Manassas
VA 20109
USA

Phone
(703) 392-9922
(703) 334-5009 fax

Address
8801 Virginia Meadows Drive
Manassas
VA 20109
USA

Phone
(703) 392-9922
(703) 334-5009 fax
Complete Facilities Supply © 2022 All rights reserved.