Park Recreational Supply 703-392-9922
Durable, Commercial Outdoor Furniture
Park Recreational Supply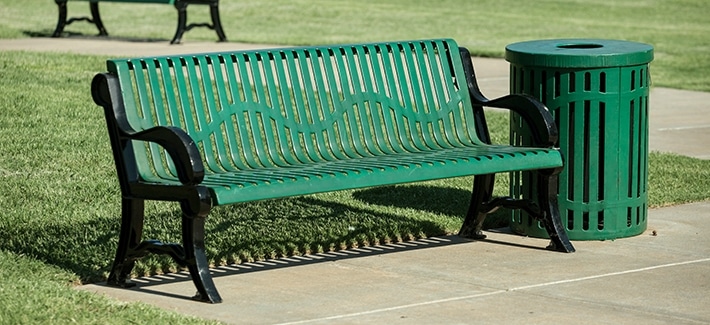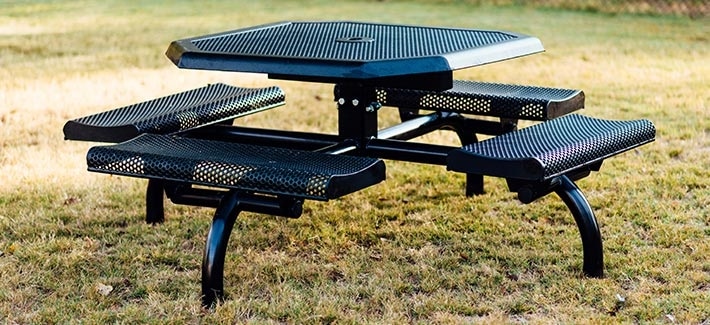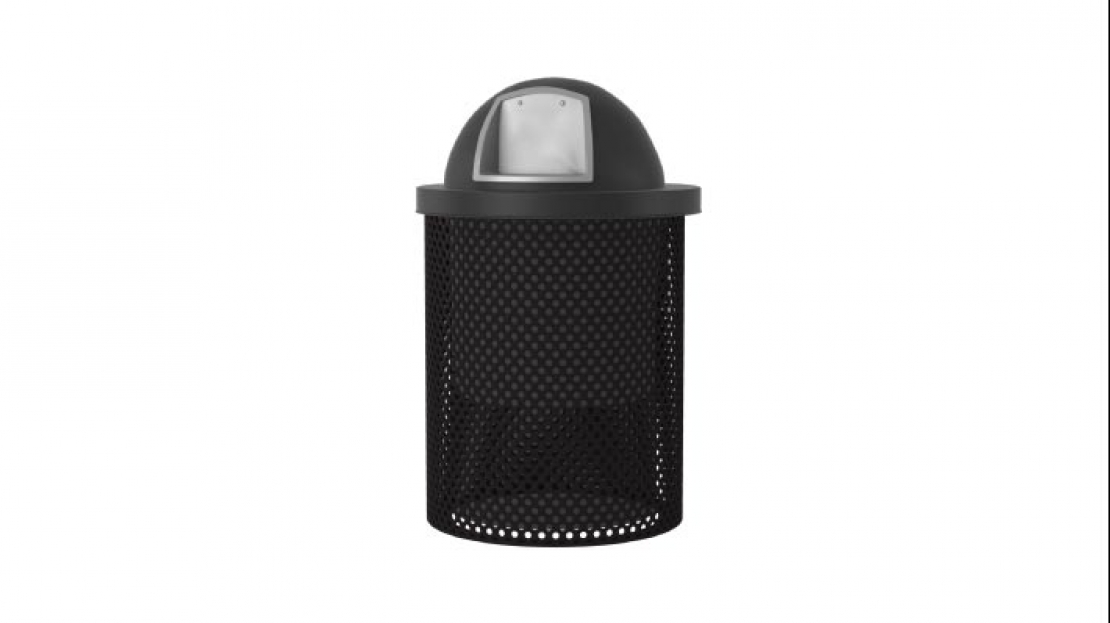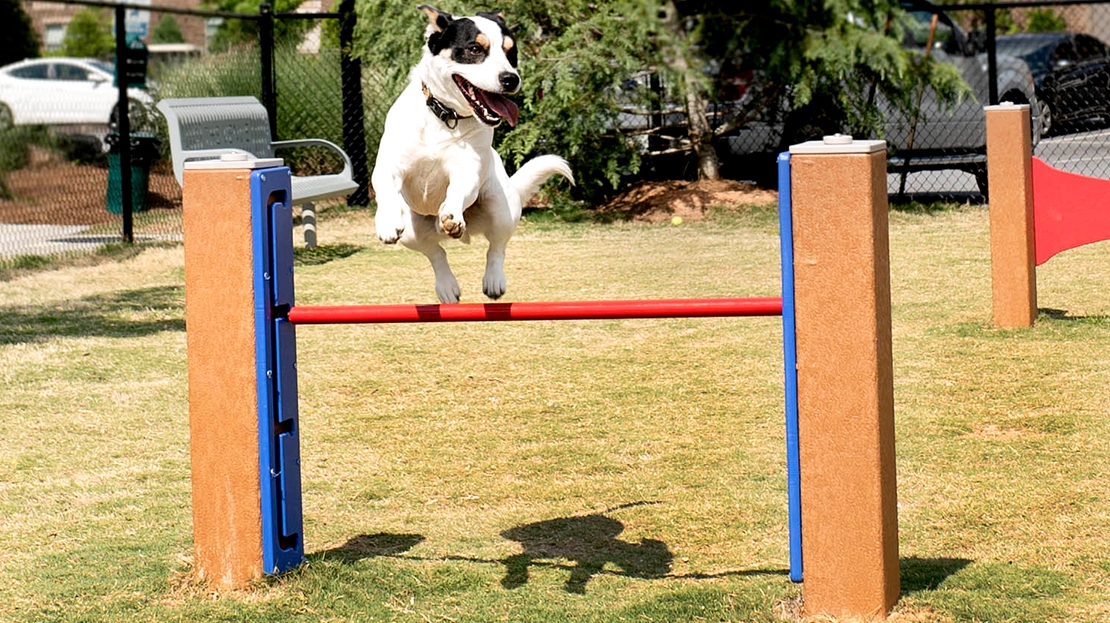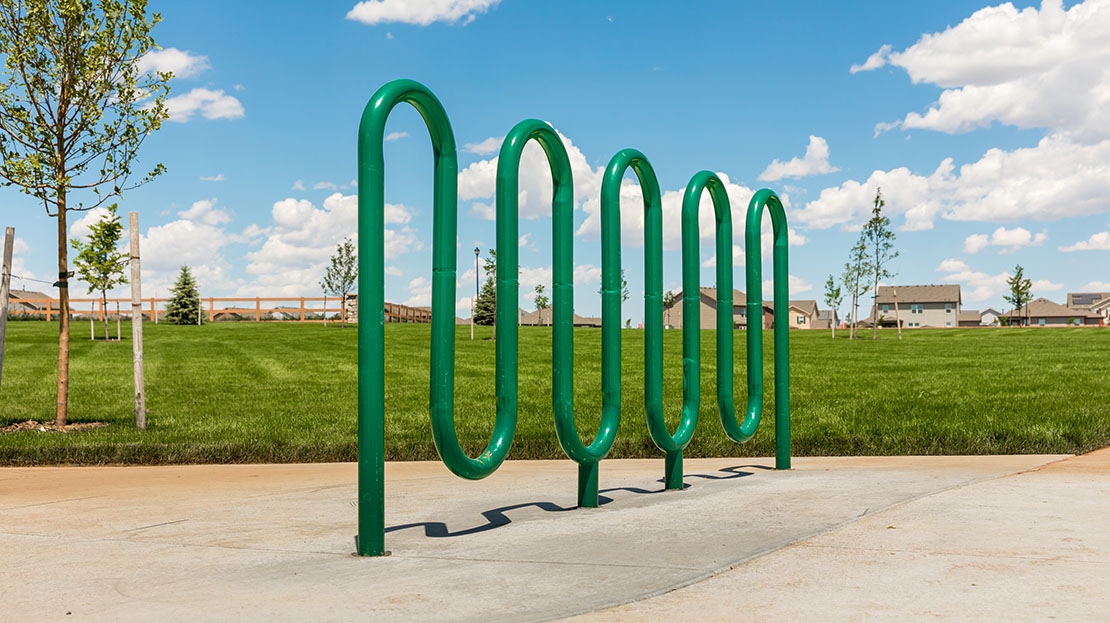 When you choose commercial outdoor furniture from SRP Site Amenities, you choose picnic tables, park benches, trash receptacles, grills, bike racks, and other site furnishings that are of the highest quality — and at great prices, too. That's because our first priority has always been giving our customers the kind of long-lasting outdoor furniture that is durable, comfortable, and affordable. If you prefer site amenities and landscape furnishings that will deliver for many years, you're in the right place!
Why Purchase Commercial Outdoor Furniture & Site Furnishings From Us?
Durable. We provide the kind of craftsmanship that lasts for years. In all of our site amenities, we use the highest quality of raw materials and strive for superior workmanship from beginning to end. Our products for your outdoor landscape start with a tough steel frame that has been coated in both a zinc-rich primer and powder coat. Next comes a super-durable and textured polyethylene coating for the tabletops and seats of our commercial picnic tables and metal benches. Both our powder coat and industry-exclusive textured polyethylene are available in many color options to match your current landscape or existing commercial patio furniture. Custom text and logo options are also available for your business.
Comfortable. Our selection of tabletop and seat styles includes everything from high-end models with contoured seats and sleek designs to economy models that offer practical, yet comfortable outdoor seating. Our benches with backs are ergonomically designed, making time in the park enjoyable. Several of our product designs feature a contoured seat which can work well for lower back comfort. After all, outdoor furniture should be comfortable and long-lasting.
Affordable. We work hard to surpass our competition in the areas that are not only important to our company but also to our customers. Providing you with affordable prices, quality commercial outdoor furnishings, and superior customer service is our goal. That's why we feature designs like our UltraLeisure™ line that packs everything you want in a traditional park table and bench into a lower price point. You'll like the strength and durability of UltraLeisure™ commercial tables and benches — and our other signature styles — while saving money, too.
Thanks to a catalog of more than 1,000 site furniture products in different styles with an array of color choices and finishes, we're here to give you exactly the outdoor amenities and landscape furniture you need. Whether it be an around-the-tree bench, elegant park bench, large picnic table, commercial bicycle rack, or dog park training product — we're here to help. With SRP Site Amenities, it's easy to achieve the look you desire for your site furniture needs. Check out our catalog or contact us to learn more!
For more information and/or questions, please contact us today at 703-392-9922 or by clicking the link below!

Address
8801 Virginia Meadows Drive
Manassas
VA 20109
USA

Phone
(703) 392-9922
(703) 334-5009 fax

Address
8801 Virginia Meadows Drive
Manassas
VA 20109
USA

Phone
(703) 392-9922
(703) 334-5009 fax
Complete Facilities Supply © 2022 All rights reserved.