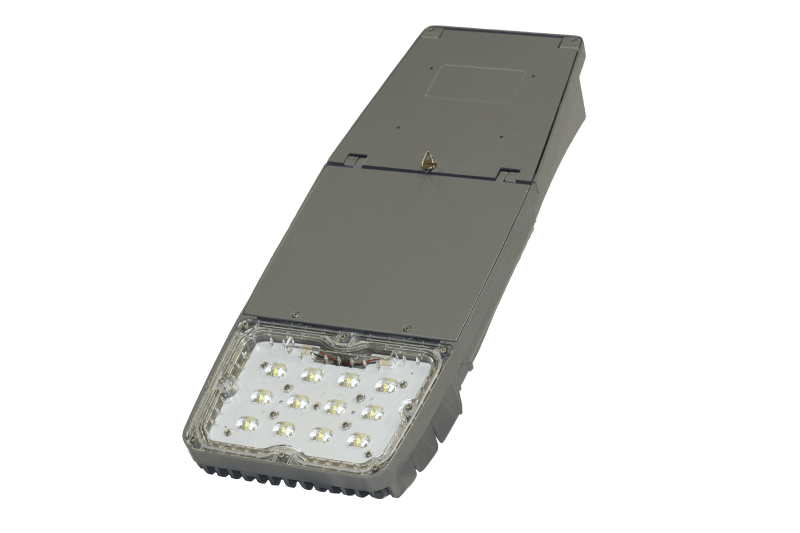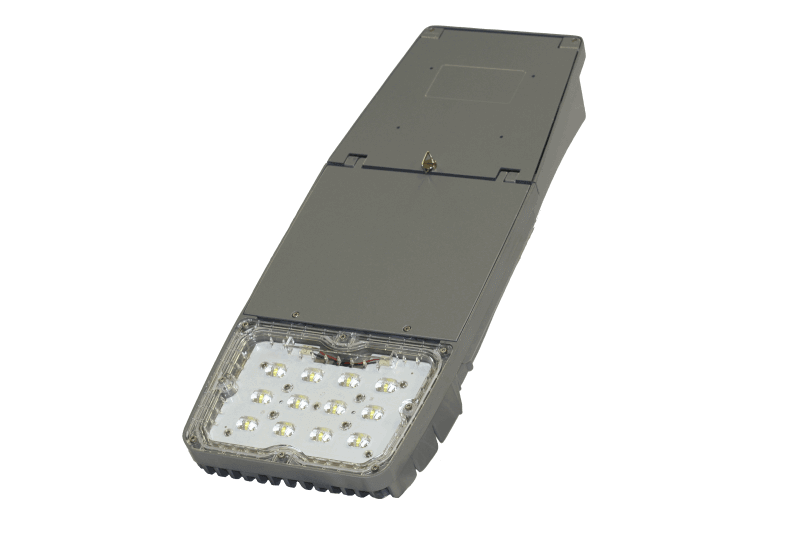 LED's for Area Lighting
Avenger
Mounting versatility
Slip-fit mounting for arms from 1-1/4" to 2" (1-5/8" to 2-3/8" O.D.) and optional square pole (flat mount) available (please contact factory for specifications and mounting details). Bubble level available inside mounting compartment for simple leveling at time of installation.
High performance optics
Precision optics. Available Type II, III, IV, and V distribution patterns. Excellent photo-metric performance.
Philips Lumileds Luxeon M LEDs
Award winning LUXEON M LEDs are the most advanced chips available from Philips Lumileds. They deliver optimized combinations of light quality and light output needed in all lighting applications. They exceed ENERGY STAR® requirements, helping you meet or exceed growing government mandates. These achieve upwards of 90 Lumens per watt in our Avenger line and their "flip chip" technology allows them to run at much cooler temperatures than the competition.
Photo control options
The Green Star Avenger has several photo control options such as: NEMA receptacle (standard); NEMA photocell included; or none (just a cap).
Modern futuristic design
Adds to the aesthetics of your architecture or facility and gives onlookers assurance that you are committed to Green business practices.
Certifications
ETL, UL, RoHS, CSA, IP66 for LEDs and Driver compartment and IP54 for mounting compartment, LM-79, LM-80, NEMA, IESNA, ASTM B117, Dark Sky Compliant, ARRA, AND NAFTA compliant. DLC, NOM – pending.
Dimmable
Drivers are dimmable (0-10V).
Surge/Spike Protection
Protects against lighting and line surges, rated up to 10 KV. External surge arrestor is also included.
To view the specification sheet click on this link-
 http://greenstarled.com/downloads/specification-sheets