Introducing the NEW! Galaxy-XD Series LED Cobra Head Fixture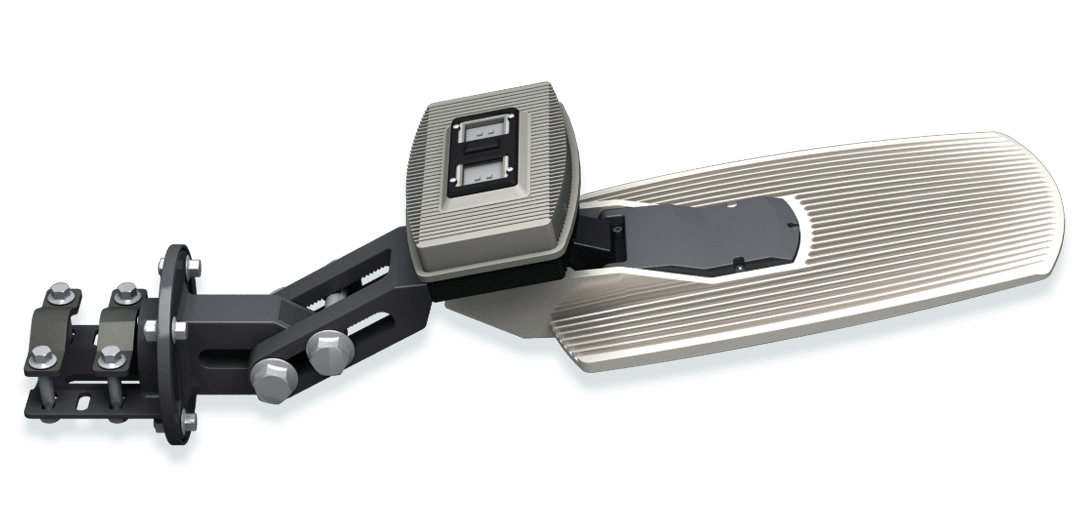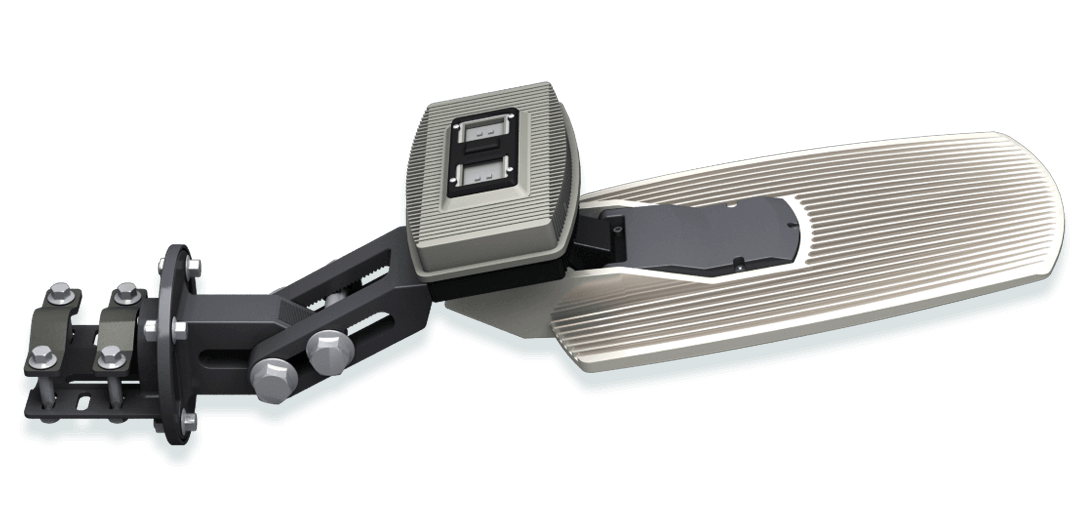 Philips LUXEON Rebel ES, ultra high efficiency LEDs LED Cobra head
LUXEON® Rebel ES gives you the flexibility you need for designing luminaires and lamps. Tested and binned at 700 mA, confidently design LUXEON Rebel ES into high lumen applications or create more energy efficient devices using the same emitter. Luminaire manufacturers and designers count on LUXEON Rebel ES for quality, reliability and in-device performance.
Mounting versatility
The Galaxy LED Cobra Head can be ordered with an arm that adjusts from -90° to +90° providing the ability to mount to a pole or wall (patent pending) and meet photometric demand in many different applications. Another available arm tilts from -10° to 50° and includes a junction box with a terminal block.
High-impact optic quality PMMA lenses
We have the best available optical efficiency on the market, at approximately 95%, with beam pattern uniformity at >90%. Our lenses are extremely durable and vandal resistant, rated at 30+ years. They also boast high UV and temperature resistance (105°C/220°F), giving you optimum light output and a long product life.
Advanced driver technology
Our driver technology allows us to use less LEDs to get the same lumen output as our competitors, which directly translates to increased savings for you. The Texas instruments "system on a chip" solution is also the most efficient and longest lasting driver in the industry, rated at 90+%, giving you the peace of mind that your GreenStar LED Cobra Head fixture will shine for years to come. 
Back-up photocells
This feature addresses a common failure in traditional lighting. In the Galaxy LED Cobra Head series fixtures, if one light sensor fails, another takes its' place. With this, comes the benefit of reliability and extended product life.
Separated power supply (patented)
This guarantees maximum heat dissipation for a longer fixture life.
Pulse modulating dimming
Saves more energy than other dimming methods by turning the light on and off at a high frequency, thus saving you more money.
"Zero Air Gap" high thermal dissipation construction (patented)
This gives the light superior heat dissipation for optimal LED life.
Modern futuristic design
Adds to the esthetics of your architecture or facility and gives onlookers assurance that you are committed to Green business practices.
Certification
ETL, CE, RoHS, NOM, meets IP65, IESNA requirements, Dark Sky Certified, Design Lights Consortium Listed, tested to meet LM-79 and LM-80 standards
No hassle 5 yr full fixture replacement warranty, 8 yr available
Gives you peace of mind knowing that GreenStar will stand behind its products.
Smart Light Communications in the near future
Remote communications, data recording and programmability make your lighting system more efficient and versatile.