Handwashing Stations
703-392-9922
Complete Facilities Supply carries a wide range of Zurn Faucets.  We know Smart Connected Touchless, Automatic, Sensor, Manual, Correctional, Hospital, Commercial, Metered Faucets, and Handwashing stations.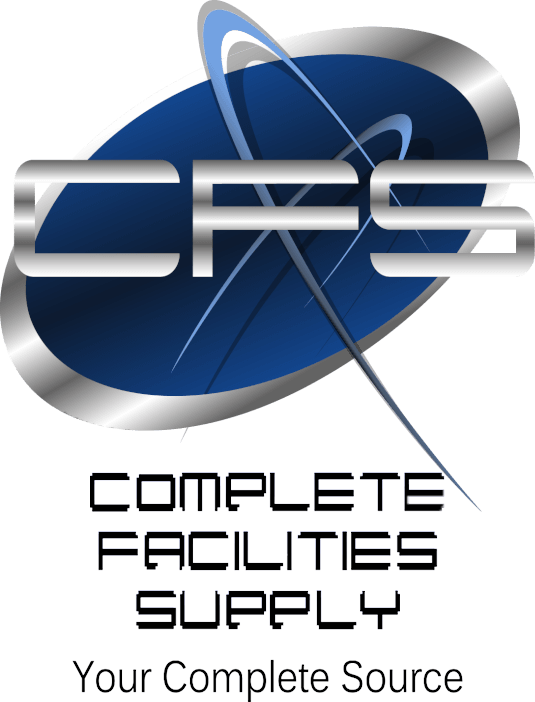 703-392-9922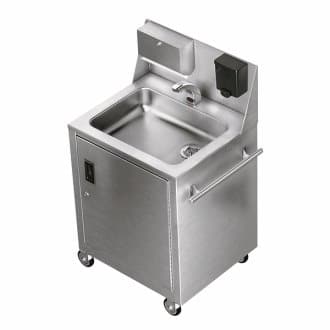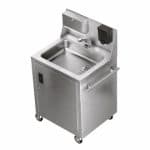 HYG1ECO Touchless Portable Hand Wash Station
The ENVIRO® Series Portable Hand Wash Station provides "on the move" handwashing to the location you need. The HYG1ECO unit delivers complete hands-free operation. It is fully equipped with a hose bib connection, thermostatic mixing valve, hands-free sensor faucet, manual towel, and soap dispenser along, with a grab bar for easy roll away. It is an ideal solution for gymnasiums, classrooms, hallways, cafeterias, outdoor sporting areas, and other locations where accessible water is limited, and hands-free cleanliness is a must.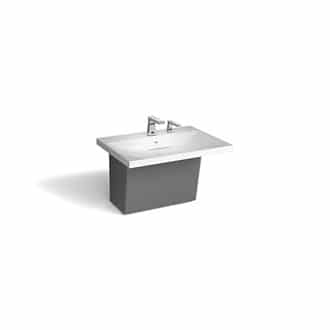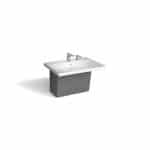 Z5001 Sundara® Reef Handwashing System
Durable solid surface is scratch/stain resistant for long product life
Curated faucet and soap dispensers for perfect fit and style
Seven designer colors to meet project needs
Seamless design for easy cleaning and maintenance
User-friendly, no-splash design for a quality user experience
Installs like a traditional lavatory for quick installation
All-in-one-box solution for fast specification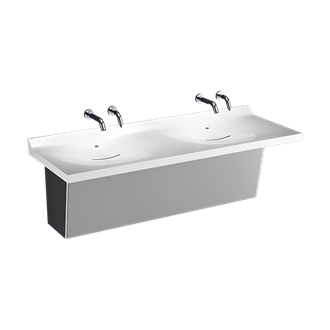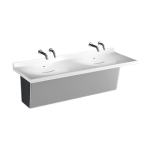 Z5003 Sundara® Drift Handwashing System
Sundara Drift presents an organic design in a contemporary form with a sweeping basin and a soft transition to the integral backsplash. Paired with Zurn's new Nachi wall-mount sensor faucet and soap dispenser, Drift provides an exceptional design for high-end commerical environments.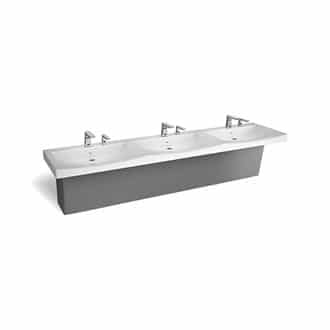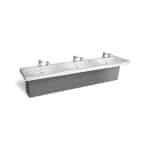 Z5004 Sundara® Surf Handwashing System
Bold, yet effortless, Sundara Surf takes on the restroom design with sloping lines and a wide basin. It gives users personal space and operates with the wave of a hand. Pairs with our stainless steel shrouds to conceal the plumbing and complete the look.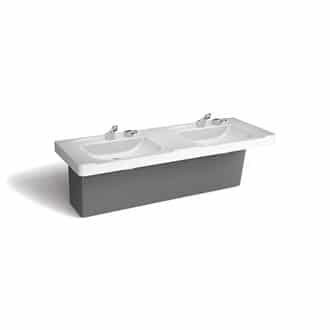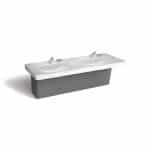 Z5005 Sundara® Inlet Handwashing System
Fluid and flawless, Sundara Inlet is a conduit to style and substance. Water stays contained within the sweeping, deep-set basin for a pleasant user experience and easy maintenance.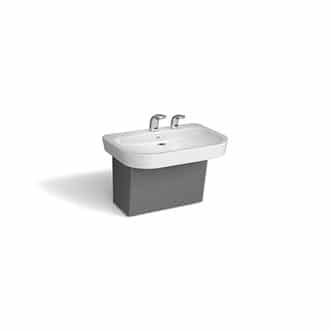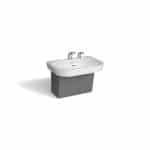 Z5006 Sundara® Tide Handwashing System
Sundara Tide presents an organic design in a contemporary form with a sweeping basin and smoothly rounded corners. Paired with Zurn's new deck-mount sensor faucet and soap dispenser, Tide provides an exceptional design for educational environments.
Give us a call today at 703-392-9922 or stop by our warehouse to see our selection.
With product systems designed to work better together, Zurn simplifies commercial plumbing through our breadth of high-quality, low-maintenance products.
Influenced by architects and crafted by audacious industrial designers, Sundara–a Sanskrit term meaning "beautiful"– is a bold approach to the handwashing system. We've unified seamless countertops, basins, faucets, and soap dispensers for a modern concept that elevates the restroom experience through a combination of style and substance.
Sundara's performance stems from Zurn One: a system that streamlines the restroom ecosystem through a single-source manufacturer. Because Zurn develops all of Sundara's fixture components, we are able to reduce installation time, increase effectiveness, and maintain reliability
With over a century of engineering water solutions, we've learned that there's always room for improvement. We also understand that some projects require a little extra support. Whether it's our expert teams, digital tools, or the latest product enhancement, we're here to help you achieve a sustainable, high-performing building every step of the way.

Address
8801 Virginia Meadows Drive
Manassas
VA 20109
USA

Phone
(703) 392-9922
(703) 334-5009 fax

Address
8801 Virginia Meadows Drive
Manassas
VA 20109
USA

Phone
(703) 392-9922
(703) 334-5009 fax
Complete Facilities Supply © 2022 All rights reserved.