Commercial Flush Valves
703-392-9922
Zurn's complete package of Commercial Flush Valves and rough plumbing products drive efficiencies while reducing labor throughout the construction process. Our products are easy to install and durable for the long haul.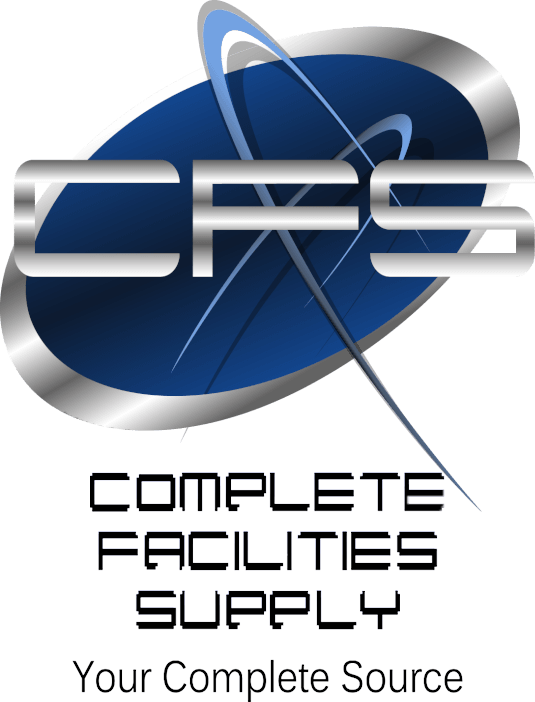 703-392-9922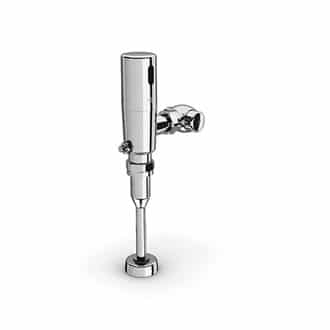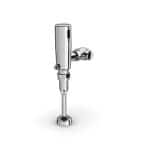 It's essential to be on point, but steady wins the race. Our ZTR Sensor Flush Valve product line has a true sense for users, so you get consistent results every time. The valve's solenoid activated piston delivers dependable performance, flush after flush. The smart sensor technology covers a precise range. There's no delay or ghost flush, ultimately saving you water costs and enhancing the user experience. Plus, when matched with Zurn fixtures, this seamless solution goes the distance in evacuation, while optimizing water efficiency.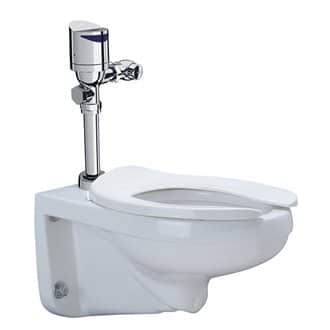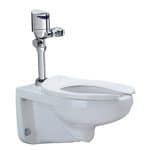 Mixing and matching different manufactured plumbing products doesn't just take time and research, it takes a leap of faith. Even if you spec it out properly, you run the risk of not everything fitting or synching as it should. Any error in the process can add up to more contractor labor or even additional costs if a change order is necessary. Zurn One makes it simple to build your system with a complete line of complementary plumbing solutions.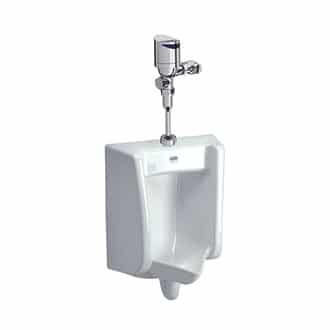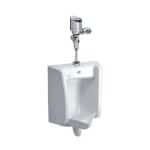 Zurn One Systems combine complementary flush valves, faucets, and fixtures to create seamless water-efficient solutions. You'll experience an easier process from installation to customer satisfaction. Get started on your next project with a look at our selection. You took the time to customize your ideal, seamless plumbing solution. We make sure you get your complete system all at once, in one tidy package with clearly labeled products and instructions. It's all there, along with your peace of mind, so you can get to the task at hand without searching for that missing part or sorting through what goes with what.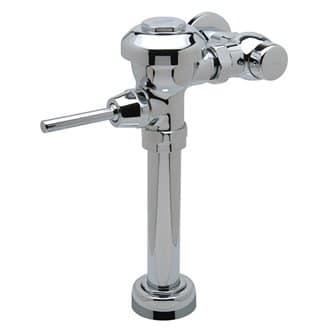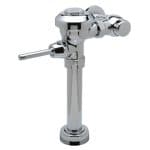 Our Manual Water Closet Flush Valves optimize performance from the inside to outlast the competition. The GO BLUE® water closet flush valve components withstand corrosive elements up to 10 times longer than traditional rubber components. From there, the chloramine-resistant, triple-filtered diaphragm cuts down on clogs, making it the ideal choice for high-traffic environments. Install the Z6000AV Flush Valve for reliability in the commercial restroom.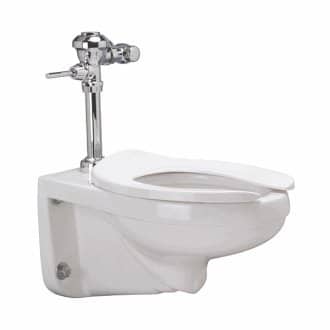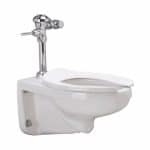 BACKED BY  A THREE-YEAR WARRANTY
The notion of one source for everything may sound appealing at this point. But when it comes to your project, we back it with a three-year warranty. It's our way of delivering our promise with every package. Paired performance for easy maintenance, highest uptime and lowest total cost of ownership Simple model number for ease of specification and ordering Complete ready-to-install plumbing solutions for easy organization, handling, and sorting.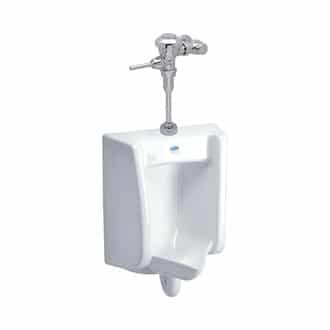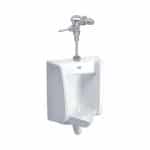 Manual Urinal System Combo
Contractors who regularly utilize Zurn One Systems report savings around 75 percent total versus ordering, receiving, and installing fixtures and brass from other manufacturers. You built your system to your preference. We want to keep you satisfied by delivering everything you custom selected at once in a completely organized package, including labeled products and clear instructions. 
Give us a call today at 703-392-9922 or stop by our warehouse to see our selection.
With product systems designed to work better together, Zurn simplifies commercial Flush Valves through our breadth of high-quality, low-maintenance products.
For more than a century, Zurn Engineered Water Solutions™ has established itself as an innovator and leading manufacturer of highly engineered water product solutions. Zurn's innovative value-added designs are focused on the end-user and installer to provide ease of installation and low life cycle costs. We have a long-standing history of serving the customer while remaining focused on continuous improvements to provide sustainable value and satisfaction in every installation throughout the water demand chain. When you buy commercial Flush Valves, you get one reliable recognized manufacturer capable of supplying your entire installation, from rough-in product behind the wall, to finish trim product and fixture systems

Address
8801 Virginia Meadows Drive
Manassas
VA 20109
USA

Phone
(703) 392-9922
(703) 334-5009 fax

Address
8801 Virginia Meadows Drive
Manassas
VA 20109
USA

Phone
(703) 392-9922
(703) 334-5009 fax
Complete Facilities Supply © 2022 All rights reserved.